KEUNE So Pure Exfoliating Treatment
Price : +5 EUR for any service (haircut,hair coloring...)

KEUNE SO PURE EXFOLIATING TREATMENT - itching and scaling scalp is quite a common problem for people. It doesn't have to be that way though. Keune Exfoliating mask is the perfect way to make common problems not problems. This mask delicately cares for your scalp, getting rid of all the impurities, dandruff and scales. No more dandruff on your hair, just clean skin and hair.
This unique formula doesn't include any artificial ingredients and is completely organic, which makes this mask safe for any hair type. And we do mean any hair type. Lavender and tea tree essential oils, as well as argan oil, provide the highest efficiency of care. Active components stimulate blood circulation, saturating scalp with moisture and nourishing properties, strengthening the hair in the process. Soot your scalp and hair.
Application: Apply the appropriate amount of the mask onto the roots of the hair and distribute it along the entire length. After 2 minutes, rinse it off.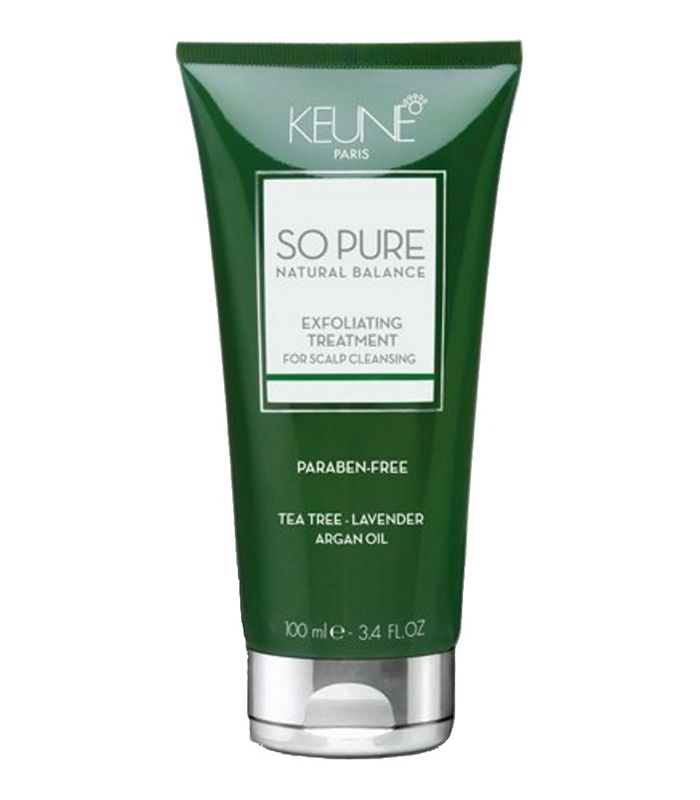 KEUNE SO PURE EXFOLIATING SHAMPOO
When we think about shampoos, we think about our hair, but sometimes you have to think about the scalp and skin. Keune Exfoliating shampoo will give an extra treatment, gently cleansing your scalp, eliminating all dirt, but providing a delicate exfoliating effect at the same time. Eliminating itchiness and dandruff can be as easy as a one time shampoo wash. Not that it's recommended. Everyone should know by now that maximum effects are only received in the long run, not a sprint.
The formula contains more than thirty carefully selected plant extracts and valuable oils, but no artificial components! It's designed to restore the natural functions of the scalp and then work into the hair, cleansing it from all the nasty stuff that had built up on your skin. The shampoos wide range of ingredients solve sensitive scalp problems, removing itch and irritation, as well as dandruff and flake. Maximum effects for the optimum ingredients. Lavender, tea tree and argan oils stimulate blood flow, relieving scalp from the tension, and the pleasant smell soothes and brings out the tension out of your body.
Application: Apply a small amount of the shampoo onto damp hair, foam and thoroughly rinse. Can be used every day.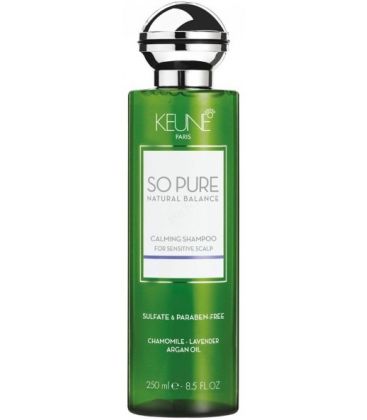 SO PURE CALMING CONDITIONER
What it does
Rinse-off conditioner to relax the sensitive scalp and condition and detangle the hair.
Why it works
Lavender and Chamomile essential oils provide a calming, relaxing aromatherapy with a slight sweet note in the fragrance.
How to use
Apply the conditioner to towel dry hair. Massage if desired. Rinse thoroughly. For daily use.