LASIO Keratin Hair treatment
LASIO KERATIN TREATMENTS set themselves apart by using a gentle cleanser to slowly open up the cuticle of the hair shaft so our treatments can deeply penetrate the hair, restoring and rejuvenating hair back to it's health. LASIO KERATIN TREATMENTS also have the unique ability to be used together to create LASIO KERATIN COCKTAILS, a personalized service that caters to the needs of individual hair strands. Now every client, from creative colors to those transitioning to an all natural look, has a signature keratin cocktail to meet their specific needs.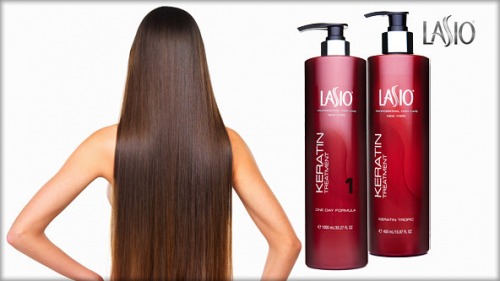 Post-care requirements: You can wash hair the next day and style as usual. Sulphate-free shampoos and conditioners are highly recommended.

Lasio Keratin Treatment Keratin Tropic:

Protective anti-oxidants,vitamins and keratin help tropic remove frizz from the hair – the keratin infused tropic is free of harsh preservatives and it can easily remove 100% frizz and 20-40% of the curl from your hair.

Experience natural and voluminous waves on the same day of the wash –Keratin-Infused Tropic to get beautiful and voluminous waves with exotic appeal. You can experience the results on the same day of wash.

The tropics is infused with keratin protein,which essential in restoring hair's health – enriched with keratin, which is very essential in forming the main structural constituent of hair. The blend of natural oils and proteins instead restores the health and quality of the hair.

100% FORMALDEHYDE FREE AND LASTS UP TO 2-3 MONTHS – Effective keratin treatment without the harsh preservative Formaldehyde, with results lasting 2-3 months.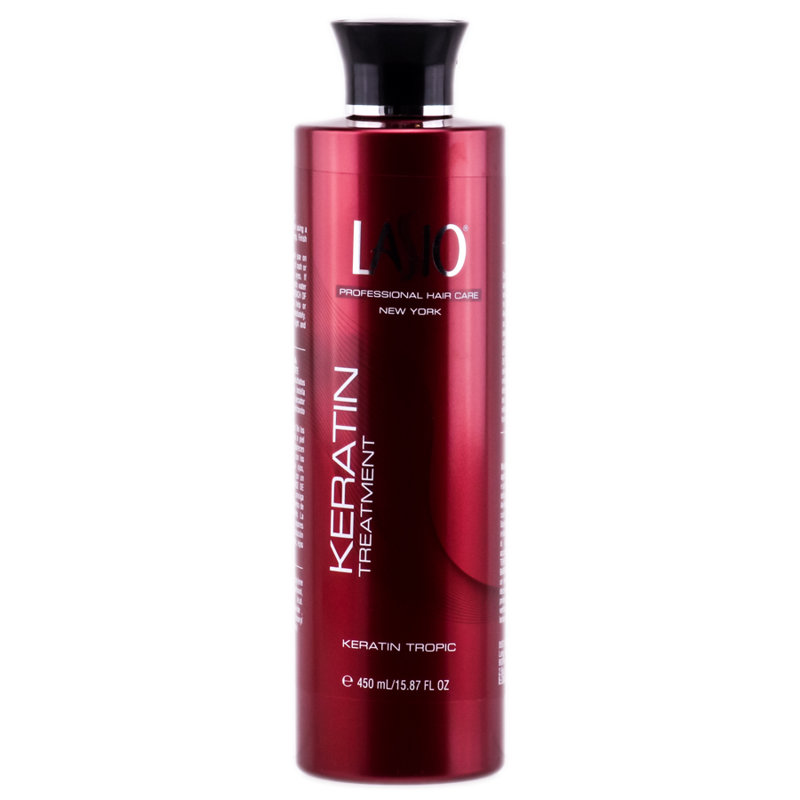 Lasio One Day Keratin:
All in a day's work. The One Day Keratin Formula removes 100% frizz and 90% of the curl that produces a silky smooth finish for up to 4 months.

ONLY 24 HOURS TO ACHIEVE LUMINOUS HEALTHY HAIR- 24 hours is all you need to wait for sleek and silky hair. The activating ingredient of this formula requires only a single day for the first initial wash.

TREATMENT LAST 2-3 MONTHS – After the 24 hour wait you will have results lasting 2-3 months. It all takes a single day work to obtain results that last almost a whole season.

Duration of the procedure: from 1 hour 30 minutes to 2 hours