Botox hair treatment
Botox hair treatment (Diamond Filler and Diamond Elixir) - an incredible solution to intensify and enhance the beauty of your hair! It is an anti-age system that strengthens, gives substance, counteracts frizziness and breathes new life into the hair. All this thanks to the 'Filler action'.In the beauty industry, filler products were originally created as a cosmetic treatment for the skin, but now Artègo research labs developed and fine tuned
a special filler, dedicated to the hair.With Diamond Filler and Diamond Elixir hair beauty gets a surprisingly new and rapid turn.
BOTOX For Hair
Total of 4 Sessions Recommended For Best Result
Service duration around 50-60 minutes.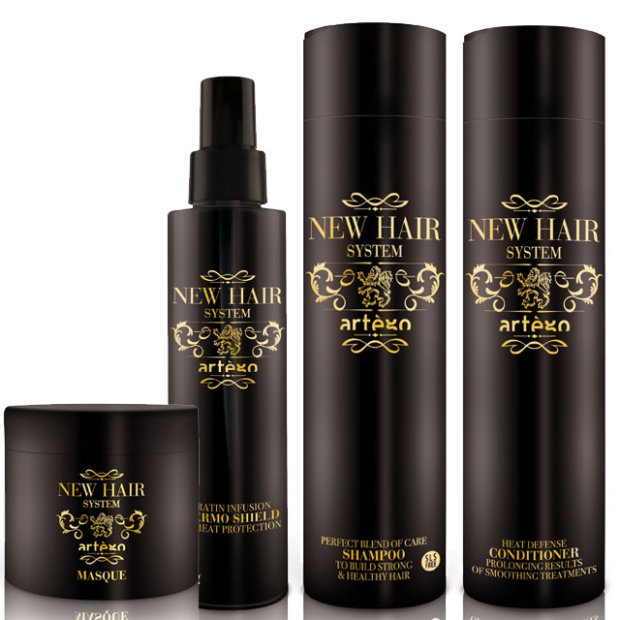 NHS Diamond is a system for all hair types, natural or treated. Artègo labs create the perfect solution to strengthen and restore shine to:
DESTRUCTURED AND DAMAGED

OVERTREATED, SENSITIZED, WEAKENED BY SUN OR CHLORIDE

FREQUENTLY IRONED AND STRAIGHTENED

THIN AND FRAGILE

FRIZZY AND DRY

NEW HAIR SYSTEM DIAMOND COMPLEX:
Caviar- a precious ingredient widely used in skin care; with its Omega 3 fat acids, proteins and oligo elements, it stimulates collagen and keratin production, two fundamental proteins which preserve hydration and shine on the hair.

Vitamin E - a powerful anti oxidant, fundamental to prevent color fading and to preserve its shine.

Vitamin PP - it has great restructuring and conditioning properties.

Hyalurinic acid -mainly used in aesthetic treatments, indeed present with a remarkable percentage in the complex. It can penetrate the hair cuticle in depth, hydrating, restructuring and filling the hair.

Pomegranate glyceric extracts - rich in anti oxidant substances, they have an important protective and moisturizing role during hair straightening.

Amino acids - they bond with hair protein fibers restoring shine and protecting color.

Diamond Elixir - Solution based on osmotic water, hyaluronic acid, amino acids and pomegranate glyceric extracts, to be specifically mixed with New Hair System Diamond Filler.The purity of water (granted by reverse osmosis), combined with precious restructuring, protecting and conditioning ingredients, enhances the benefits of the treatment on the hair, making it even stronger.